Testing Tips Offered by the Bureau of Marihuana Regulation
Tuesday, February 26, 2019
It is important for any licensed processor to understand that when they receive or purchase a package in the Michigan Statewide monitoring system, they shall give the marihuana product a new package tag any time the marihuana product changes form or is incorporated into something different than its original state.
After a package is created by a licensed processor of the marihuana product in its final state, the sample must be tested. The product must pass testing results before it can be sold or transferred.
It is important to distinguish that testing is not required for any intermediary products such as oil distillate, however, if additional materials are added to the product before packaging, full compliance of the testing rules and regulations are required. These products must also be tested in its final state. Below is a chart issued by the Licensing and Regulatory Affairs (LARA) to use as a testing guide.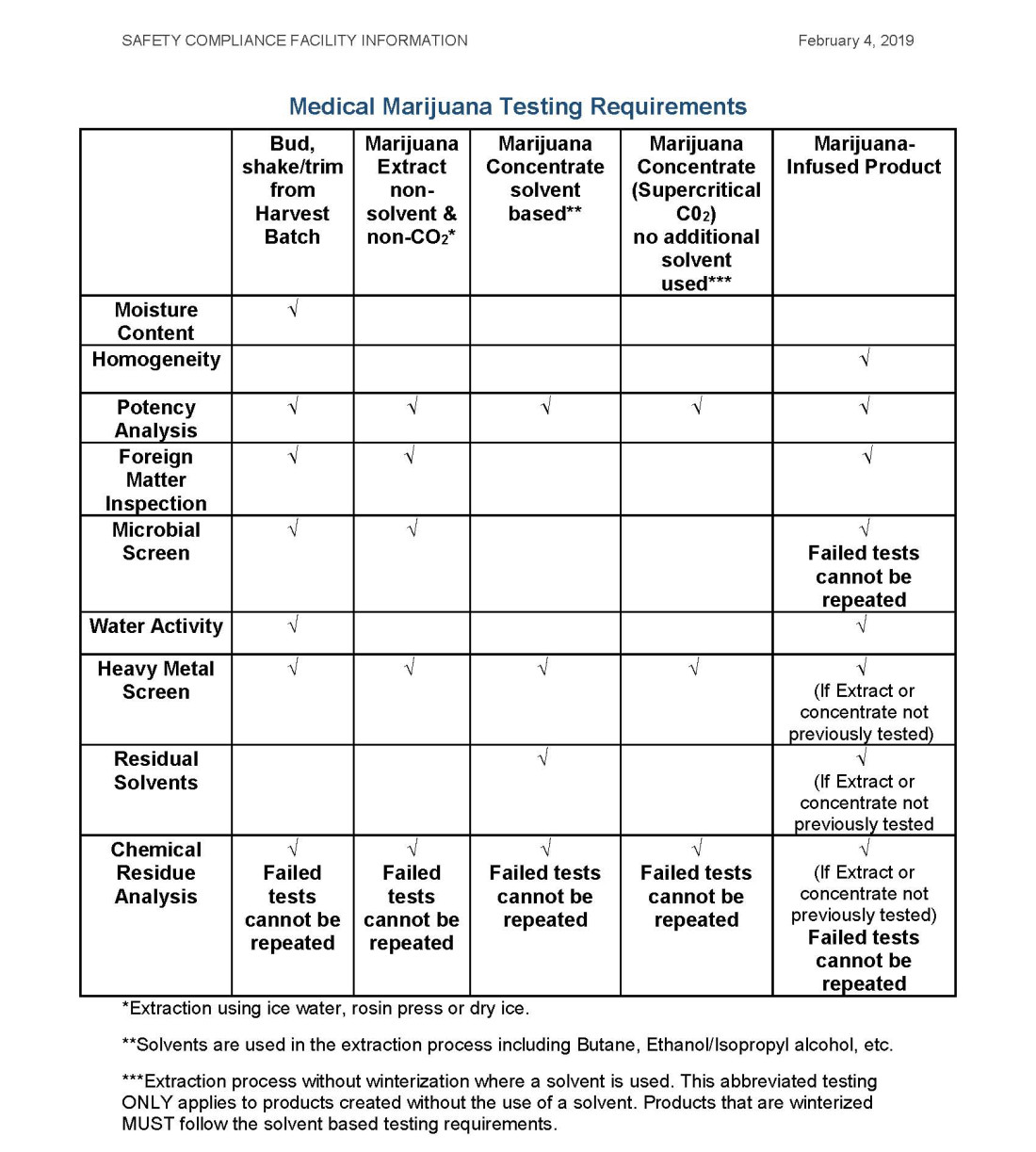 If there are any further questions regarding this information or any other questions in the cannabis space, please feel free to contact Michelle R.E. Donovan.
Michelle R.E. Donovan
248.258.1423
donovan@butzel.com
Stay Informed
Team Contacts
Legal Services